Interval Plus RELEASE AND INDEMNITY AGREEMENT
This facility (referred to as "Interval Plus", "we" and "us" in these Terms and Conditions) is the operator of the Interval Plus facility set out overleaf. The person named in the Registration Form ("you" or "Member") is a user of our Interval Plus facility and/or our online services.
Acceptance
The decision to accept an applicant as a user of IntervalPlus' facilities/ or online services shall be at our absolute discretion. Once we have accepted an applicant by counter- signing the contract, these Terms and Conditions, as amended from time to time, shall apply. This agreement is for the entire period of membership as set out on the registration form and shall continue, thereafter for an unlimited period until terminated in accordance with Clause 4 below.
Cancellation and Termination
If you purchase a virtual training package/membership you may only terminate this agreement to the end of the agreement time.
Fees paid for personal training are not refundable.
We may terminate this agreement immediately if we are of the opinion that your conduct is:
offensive; or
if you have committed a serious or repeated breach of this Agreement or if you repeatedly disregard our instructions and training principles.
Booking and Dates
Booking:
Reservations are made through the program provided by Interval Plus CrossFit, where each customer has their own user and can be booked. In the case of a system failure, the reservation is made by customer service through Email or Instagram Direct messages.
If the booking is made and then cancel the booking late or not attend the participant is counted as if he attended. Cancellation must be made two hours prior to the date for no late booking.
In the event that appointments are booked and not present for 3-4 days in the same month, Interval Plus CrossFit may suspend the membership and prevent the participant from booking.
Interval Plus CrossFit may refuse to enter the client in the event of any of the aforementioned cases.
Appointments for Personal Training:
Personal training must be booked according to the dates available in the system and the deadlines must be met.
If the appointment is booked and is not cancelled 24 hours before the date is calculated from the number of sessions, the date is calculated as if the client attended.
5 times a week are reserved for a maximum of personal training as shown in the offers.
Age and health user
You confirm that you are over 18 years of age. You warrant that you answered the questions in the health history form correctly. We strongly advise you to take expert medical advice prior to commencing any exercise program.
Liability
Neither we nor our employees or agents shall be liable for damage of any property belonging to you or any of your guests that happened during a virtual training session
Infants and kids of any age are not allowed to take part in Interval Plus CrossFit virtual training sessions, unless a specific program has been design for them and/or initial approval from management has been sought in advance.
Policy and Rules:
Member must sign for each session at the time of workout
All sessions must be completed on or before contract expires. See following guidelines
5 sessions 14 days and 10 sessions 21 days.
The club reserves the right to provide substitute trainer in the event the original scheduled trainer is unavailable to continue the workout. Substitute trainer will be certified to conduct training.
A 24-hour cancellation is required, otherwise the client will be charged for the session
Fees paid for personal training are not refundable
Balance in PT sessions are not allowed to the transferred to membership dues at any time
Reservation Continue from application
REPRESENTATIONS:
Physical conditions and Medical Advice the client represents that the client is good physical condition and has no medical reason of impairment or disability that might prevent the client from personal training sessions. As such client acknowledges that the club has not provided/nor will provide the medical advice prior to signing the contract, relating to the client's physical condition and/or ability to use the facilities and Personal Training services.
Limited use, if you know or should you know that you have a problem that might prevent you from the Personal Training services and you sign this contract, you agree that your training is limited accordingly. However, because it is your choice. You must still pay the fees as if you could use all the facilities.
EXISTING MEMBER AGREEMENT:
I understand all provisions in my membership agreement to the extent applicable and not in conflict with this agreement, are binding  I have read, understood and agree to the terms and conditions of this contract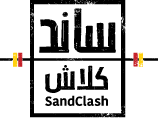 NEWSLETTER

Sign up for our Newletter with IntervalPlus News and Product Releases.
© IntervalPlus - All Rights Reserved.